Food Service Permit and Inspection Program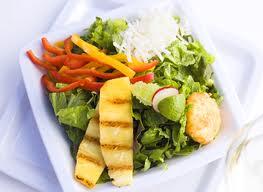 Boards of Health in Massachusetts are responsible for complying with local, state, and federal regulations pertaining to the preparations, storing, serving, and delivery of all food products. It is critical that all employees handling food products be educated, certified trained, and to comply with all regulations to ensure compliance with regulations.
Tri-Town Health Department conducts 2 to 4 routine food service inspections a year to monitor compliance. Other inspections conducted may be complaint of foodborne illness related. Local Health Departments may have local regulations that are more stringent that state and federal regulation so be sure to check with the local health department. 105 CMR 590: Chapter X: Minimum Standards for Food Establishment alongside the FDA 2017 Federal Food Code are the standards that must be followed in MA.
Tri-Town Health Department maintains all food service inspection reports. If you would like review results of a past inspection, please call the Department to schedule a records review appointment or email info@tritownhealth.org.
***A Food Handler's Card will not be accepted in lieu of the Food Protection Manager Certificate***
Resources:
Farmer's Market/Special Event Policy (TTHD)    
COVID-19 Best Practices in Food Establishments
MA DPH Food Management Guidelines 
Additional Resources:
MA Allergy Certified Instructors            
USDA 'Cooking for Food Groups (Eng)         
USDA 'Cooking for Food Groups' (Span)